Virtually Successful Conference
Amy Bean
Monday, January 31st, 2022
---
---
Saebo UK have been lucky enough to be part of the Virtually Successful Conference that took place last week, and we wanted to round up some of the highlights from this inaugural online conference on all things "TeleHealth".
The Virtually Successful Conference was organised by the team behind the Remote Rehab online community. The Remote Rehab website is a place where therapists (and non therapists) can share and develop ideas on how to deliver "outstanding rehabilitation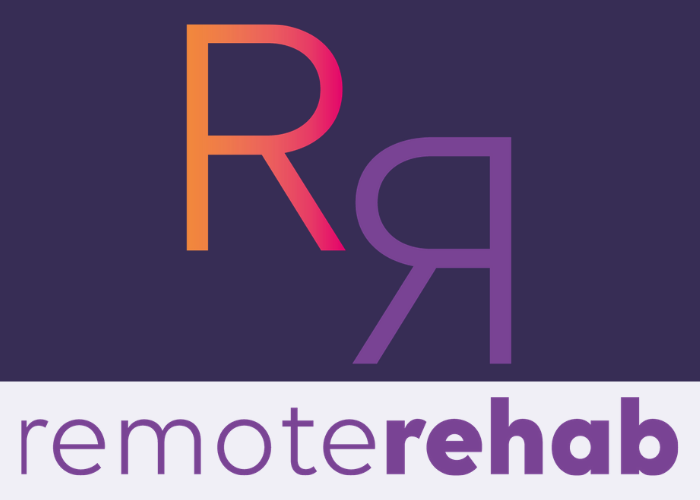 services" remotely. It was driven by the onset of COVID,  and set up voluntarily by therapists giving up their own time to help share knowledge and resources to improve the way remote therapy is provided. It is certainly looking like remote therapy in some form is here to stay and so events like this conference to share knowledge and experiences are so important to help improve it's provision.
To join the Remote Rehab network is free and the aim is to provide a safe and informal environment to exchange ideas through online chat, webinars, and conferences. Just visit their website to join.
The conference itself was a 5 day online event with pre recorded presentations and interviews throughout the day and a live panel discussion each evening with all those involved from that day. The whole event could be watched in your own time and is available to re visit after the conference has ended. This feature makes it so convenient for therapists to access the sections most relevant to them and fit it around their current work schedule. Comments, discussions and debates can also occur live online for all those taking part.
Sample of the Agenda and discussion topics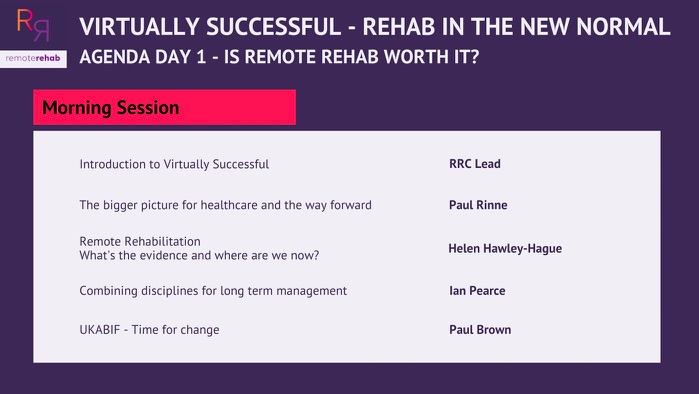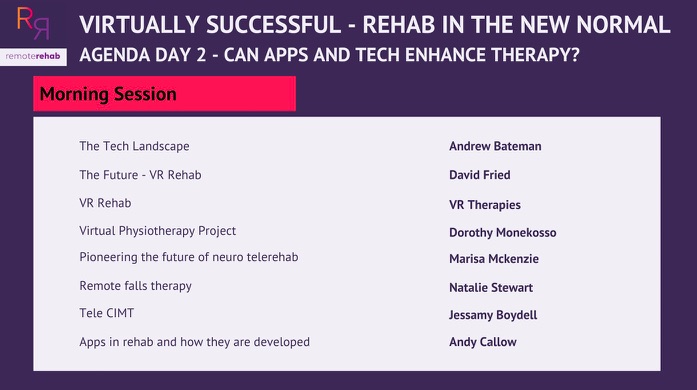 Highlights from the Conference
Some take home points that our team found and suggested websites to visit:
It is hoped that this conference will be repeated next year and we would highly recommend being involved (whether as a speaker or viewer) to learn how telehealth develops over the next year. From something that has grown quickly out of necessity, a blended approach of online and face to face could be the future of rehabilitation.
---
---